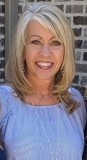 Teresa McLellan
SunQuest Properties of NW FL, Inc.
Listings, Sales and Property Management
Broker/Owner
1101 Gulf Breeze Pkwy Bldg 2 Ste 1
Gulf Breeze, FL 32561
850-932-0202 ext 102
850-324-1326
Teresa McLellan, as the Owner/Broker of Sunquest Properties, a 20 plus year real estate veteran of the Northwest Florida and Southwest Alabama Real Estate Industry. She has a wide array of real estate knowledge and prides herself in excellent communication and customer service.. Mrs. McLellan has a long record of successfully guiding both local and national clients. As a Broker specializing in listings, sales, investment properties and property management, she has always brought an abundance of energy, dedication, experience and personal knowledge to her work. You can be assured that she will stay on top of details to provide a smooth and easy going transaction for all of her clients. She is an active member of the Pensacola Board of Realtors and the BBB of Northwest Florida. Mrs. McLellan stands ready to exceed her client's expectations, through real life experience, industry knowledge, effective, efficient and thorough communication, solid financial position and a talented, accessible team!
Teresa loves spending quality time and traveling with her husband, Pat. She has been blessed with 5 daughters, son in laws and 14 grandchildren and a large extended family who she loves having around. Teresa enjoys going to church, the beach and entertaining friends.

Heather Hall
SunQuest Properties of NW FL, Inc.
Property Manager/Licensed Realtor
1101 Gulf Breeze Pkwy Bldg 2 Ste 1
Gulf Breeze, FL 32561
Heather Hall started with SunQuest Properties in July of 2004 as an administrative assistant. With 17 plus years of customer service, financial and management experience, Mrs Hall assists with the financial, accounting and administrative affairs pertaining to our residential sales and property management. She helps to ensure our rental properties are being maintained by advertising and filling vacancies, processing applications and negotiating and enforcing leases. She also does routine inspections to ensure the investments of our owners are being well taken care of. She takes pride in offering superior customer service to both our owners, tenants and sales clients to ensure everyone's needs are met in a timely and efficient manner. In her spare time she enjoys being outdoors and spending time with her husband and 3 children. Mrs Hall is an active Realtor and has great knowledge of the business. She can assist you in the purchase or sale of an investment home or any real estate transaction you desire. She is a team player and we are thrilled to have her at SunQuest Properties!
Rylie Davis
SunQuest Properties of NW FL, Inc.
Property Manager
1101 Gulf Breeze Pkwy Bldg 2 Ste 1
Gulf Breeze, FL 32561
Rylie joined the SunQuest Team in April 2019. She brings management experience from the hospitality industry and superior customer service along with so much more. She will answer your call with the greatest enthusiasm and will go out of her way to answer your questions or take care of any problems. She advertises properties, processes applications, secures tenants leases, handles day to day calls and is always willing to go the extra mile no matter what it is. Her future is endless with the company and hopes to join the licensed side to assist in listing and selling. In her spare time she loves spending time with her family, cooking and going to the beach.