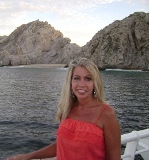 Teresa McLellan
SunQuest Properties of NW FL, Inc.
Listings, Sales and Property Management
Broker/Owner
1101 Gulf Breeze Pkwy Bldg 2 Ste 1
Gulf Breeze, FL 32561
850-932-0202
850-324-1326
Teresa McLellan, as the Owner/Broker of Sunquest Properties, is a 16 year real estate veteran of the northwest Florida and Southwest Alabama Real Estate Industry. She has a wide array of real estate knowledge and prides herself in excellent communication and customer service.. Mrs. McLellan has a long record of successfully guiding both local and national clients. As a Broker specializing in listings, sales, investment properties and property management, she has always brought an abundance of energy, dedication, experience and personal knowledge to her work. You can be assured that she will stay on top of details to provide a smooth and easy going transaction for all of her clients. She is an active member of the Pensacola Board of Realtors and the BBB of Northwest Florida. Mrs. McLellan stands ready to exceed her client's expectations, through real life experience, industry knowledge, effective, efficient and thorough communication, solid financial position and a talented, accessible team!
Teresa loves spending quality time and traveling with her husband, Pat. She has been blessed with 5 daughters, son in laws and 12 grandchildren and a large extended family who she loves having around. Teresa enjoys going to church, the beach and entertaining friends.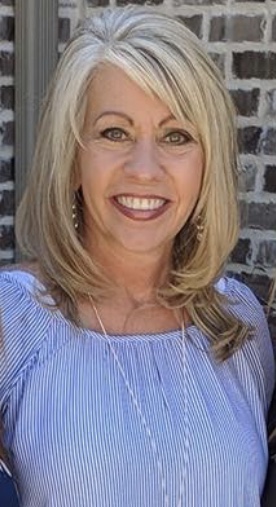 Heather Cleary
SunQuest Properties of NW FL, Inc.
Administrative Assistant and Property Manager
1101 Gulf Breeze Pkwy Bldg 2 Ste 1
Gulf Breeze, FL 32561
Heather Cleary started with SunQuest Properties in July of 2004 as an administrative assistant. With over 11 years of customer service, financial and management experience, Mrs. Cleary assists with the financial, accounting and administrative affairs pertaining to our residential sales and property management. She helps to ensure our rental properties are being maintained by advertising and filling vacancies, processing applications and negotiating and enforcing leases. She also does routine inspections to ensure the investments of our owners are being well taken care of. She takes pride in offering superior customer service to both our owners, tenants and sales clients to ensure everyone's needs are met in a timely and efficient manner. In her spare time she enjoys going to church, the beach, activities with her 3 children and spending time with husband, Jimmy. Mrs. Cleary is actively pursuing her real estate license to help further her knowledge of the business. She is a team player and we are thrilled to have her at SunQuest Properties!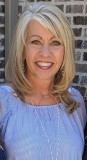 Tina Jackson
SunQuest Properties of NW FL, Inc.
Property Manager
1101 Gulf Breeze Pkwy Bldg 2 Ste 1
Gulf Breeze, FL 32561
Tina Jackson joined the SunQuest Properties team in April of 2004. She started as an administrative assistant, but quickly learned and excelled in all aspects of our property management division. Mrs. Jackson has over 11 years experience of excellent customer service, managment, as well as processing applications, implementing leases, performing inspections and marketing our properties to ensure vacancies are filled quickly. She actively prepares reports by collecting, analyzing and summarizing data and comparables to make sure our rentals are always priced at fair market value. Mrs.Jackson investigates and resolves tenant complaints, enforces rules, contracts maintenance services and supervises repairs. She also works closely with an outside collection agency in hopes to collect on accounts in default. When not at work, Tina loves outdoor activities like the beach, hunting and fishing. She also loves spending quality time with her family and friends. She is blessed with 4 children and her husband, Keith. Tina's favorite places to go are church, England and Walt Disney World! She is a hard worker and a team player here at SunQuest Properties!